Multiplayer Games
Play Android Multiplayer Games online instantly without downloading. Enjoy a lag-free and high-quality gaming experience while playing mobile games with now.gg.
Play your favorite Android Multiplayer Games on PC & Mobile
Fans of multiplayer online games know that competing against a friend is much more enjoyable than competing against the computer. Because of this, we have a whole category devoted to games for two players or more. Compete against your friends or work together to solve a variety of puzzles and challenges. 
There's no need to be depressed or bored when you have access to this awesome collection of the best multiplayer games. By browsing and playing our free online multiplayer games until a clear winner is determined, you can bring the excitement of competition indoors. Play a game of soccer with your friend in a group, or try something a little more strategy-based. 
Even the pickiest online gamers will find plenty of options in this category. It's important to note that many of these games are only playable with random individuals. Every winner daydreams about the ideal victory. These no-download multiplayer games have been chosen to give you the thrill of competition in a variety of ways. 
Numerous speed-based challenges, challenging puzzles for each player to solve, and multiplayer survival games where the goal is to be the last man standing.
FAQs
What Multiplayer games can you play over the internet?
You can play tons of Android Multiplayer games online on your browser without downloading or installing them. Go to now.gg from your PC or mobile browser and pick the game you want to play.
How can I play Multiplayer games online for free?
You can play tons of free Android Multiplayer games online for free on now.gg. Just go to the website on your PC or Mobile browser and choose the game you want to play.
Are there free Multiplayer games?
You can find free to play Android Multiplayer games to play on your browser on now.gg. Just go on the website with your PC or mobile browser and play the game you want without needing to download or install it.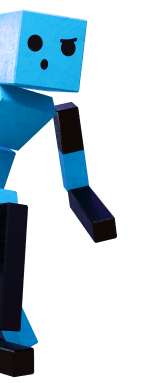 Explore All Categories
Learn about shapes, letters, and numbers while having fun with these interactive educational games