Play Role Playing Games Online
Play Role Playing Games online instantly without downloading. Enjoy a lag-free and high-quality gaming experience while playing games online with now.gg.
Play your favorite Role Playing Games on PC & Mobile
Among the genres of games that exist, it is the role-playing games that captivate the player's imagination the most. Most of the games that come into this genre have one thing in common, even if they differ in everything else. As the name implies, RPG games have the players play as a character who is part of an unfolding story and not as themselves. To make it easier, in action games players tend to play as themselves and there are objectives that they need to achieve by the end of the game to come out on top. 
In RPG games, players go on an adventure or story or even in another world and play as a character who is on a mission. The objective isn't to come out top, but to finish the story of the game. Now that you know what RPG games are, you should start playing some on now.gg. Here you can play RPG games without even having to download them and right from your browser. All you need is a browser on your PC or Mobile and a good internet connection to play thousands of games without having to waste your device's memory.
FAQs
Q. What are some most popular online Role Playing Games?
Out of 1000+ online games available on now.gg, the most popular Role Playing Games in no particular order are:
All these games can be played online for free, without any downloads or installs. You can also explore many more games from a variety of other genres.
Q. What kind of Role Playing Games can you play online?
You can explore single and Role Playing Games from 25+ categories on now.gg. From Cat, Arcade, PvP, to Strategy and Simulation, just pick your favorite title and start playing instantly without any download or install.
Q. How to play free online Role Playing Games?
Playing free online Role Playing Games on now.gg is possible with a single click. Just pick your favorite game from any category on the website and start playing that game instantly, on your web browser from any available device.
Q. Are there any specific device requirements to play Role Playing Games online?
You can play online Role Playing Games on any device with an internet connection and enjoy the best performance anywhere, anytime on now.gg. This device could be your school Chromebook, your parents' phone, your old computer or your own gaming PC.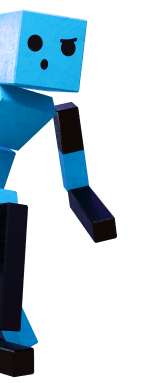 Explore All Categories
Learn about shapes, letters, and numbers while having fun with these interactive educational games