Bringing mobile gaming to the
NEXT BILLION
Join the
Revolution
Revolución
Revolução
Révolution
Революция
Kỷ Nguyên
Rewolucji
Devrim
रेवोल्यूशन
Rivoluzione
加入革命
The next billion mobile gamers are untapped
High-end mobiles cannot keep up with the needs of power gamers, while low- to mid-range mobiles are unsuitable for gaming
The next billion live on social media
They get news, content, updates as web links on social media
Social is the most popular way for internet engagement. Over 1 million new users join social media everyday – that's 15.5 new users every second! And almost all of them access their accounts via mobile devices. They are digital natives, and receive and share content, be it memes, cat pictures, news or original content.

With now.gg, they can simply receive links to their favourite mobile games via any social app they already use.

No wait, no download – Instant play.
Learn More
The next billion use digital payment channels, not credit cards
They use digital wallets, crypto currency, game top-ups
Digital payments have outstripped the use of credit and debit cards in many global markets. Payments via digital wallets, in-game currency and even crypto currency are the future.

With now.gg, they can use their local digital payment channels to make in-app purchases.

Faster, secure – Instant pay.
Learn More
A new way to experience mobile apps
Get ready to reach the next billion in just one step
nowCloudOS is a distributed cloud OS that virtualizes native mobile app interfaces, enabling OS and device-agnostic access to users anywhere, anytime. It makes it extremely easy for game developers to build cloud-ready games for the future while keeping their existing Android games backward compatible.
Learn More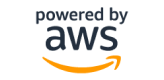 now.gg has built a platform that leverages the global scale of AWS to provide a valuable business model to game developers worldwide. We see this as one of the most exciting use ca…
read more

Johan Broman
EMEA Gaming Solutions, AWS

Data centers running servers powered by Arm-based processors are helping to eliminate compatibility issues for mobile cloud developers, ensuring smartphone applications are readily…
read more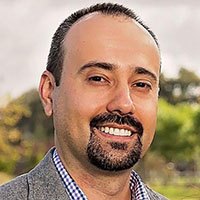 Eddie Ramirez
Senior director of Marketing, Infrastructure Line of Business,Arm

Apple's ATT privacy policy is a massive shift for mobile gaming marketers needing to reach and engage potential gamers. now.gg's mobile cloud solution empowers gamers to experience…
read more

Susan Kuo
COO and Cofounder, Singular
now.gg is powered by nowCloudOS' distributed Android, that allows different parts of the Android stack to run on different machines. This has been enabled by our technology partner…
read more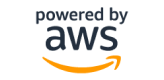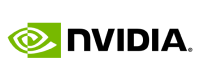 now.gg enables tracking through leading MMP partners and help game developers optimize the campaigns while ensuring that all privacy guidelines are followed. Our partners include S…
read more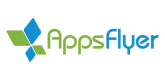 Bringing mobile gaming to the
NEXT BILLION