Quiz Games
Play Android Quiz games online instantly without downloading. Enjoy lag-free and high-quality gaming experience while playing mobile games with now.gg.
Play your favorite Android Quiz games on PC & Mobile
With these online quiz games for kids and adults alike, all of the effort you put into learning about state capitals, animals and plants, history, etc. is about to be put to excellent use. It won't feel like school in this category, so don't worry. It is full of quizzes that put enjoyment first. Having said that, exercising your brain while doing something else is never a bad idea, right? You'll be doing just that in each of these online quiz games. Answer questions, collect points, surpass levels, break records, and repeat.
In these quiz games, you can demonstrate your understanding of history, pop culture, and a variety of other subjects. While you compete against them and try to achieve an awesome high score, impress your friends and family. Additionally, you can compete against players from around the globe. Many of these mind games will put your knowledge of trivia to the test, but others will require you to sit down and draw.
You will be asked questions about a range of topics, including geography, cultures, and cartoons. Traveled players will enjoy showing off their map-reading prowess on every continent. To earn points and move on, respond to questions about international borders and capitals. Some games allow hints and retries if you get stuck. Always strive to achieve the highest possible score.
Tests and quizzes are used for more than just education. Additionally, the questions in our quizzes are amusing, whimsical, and original. Tricky Puzzles is a fun book for fans of challenging questions and riddles. You can increase your knowledge and demonstrate your intelligence with our quiz games to break the class record.
FAQs
What is the best online quiz game?
Find the best free online Android quiz games to play on now.gg. Just go to now.gg website with your PC or Mobile device and pick the game you want to play. No download or installation is necessary to play any game.
What are the newest quiz games?
Find the newest Android quiz games and play them without downloading or installing them, on now.gg website. Here, you can play tons of quiz games for free on the web browser of your PC or Mobile device.
How can I play quiz games online on my laptop?
If you want to play Android quiz games on your laptop, then all you need is your web browser to do so. Go to now.gg website with your PC or Mobile device browser and pick the game you want to play. You don't need to download any additional files to play any game.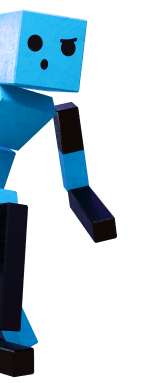 Explore All Categories
Learn about shapes, letters, and numbers while having fun with these interactive educational games