Zombie Games
Play Android Zombie games online instantly without downloading. Enjoy lag-free and high-quality gaming experience while playing mobile games with now.gg.
Play your favorite Android Zombie games on PC & Mobile
Shoot, kill, and flee from the evil undead. These challenges will have you taking down the walkers in style, drawing inspiration from Dawn of the Dead and Resident Evil. Kill the undead before they devour your brains by using one of the many weapons available. The undead are ruthless and dangerous. Play through levels of increasing difficulty while doing your best to thwart the evil walkers. Be ready for gory violence, intricate graphics, and unending challenges.
All players will enjoy playing these zombie games. Try your hand at killing countless hordes of walkers in games. These zombie survival games challenge you to last as long as you can. Cartoon-style challenges, which feature vibrant graphics and comic drawings, will appeal to players who love vibrant games. 
Zombies have the potential to be very annoying and vicious. Additionally, they never seem to stop attempting to rule the entire planet. In all of the various online zombie games, will you be able to keep them under control? While some of these horror games are completely hilarious, others are as intense and terrifying as a typical episode of The Walking Dead. There are really ridiculous zombies that are much easier to defeat as well as bloodthirsty ones that won't stop until you shoot them with a dozen bullets. 
Find out if you have what it takes to survive by putting your weaponry to the test against the undead. In a tower, a tank, a town, or a field, you and your virtual friends can defend yourselves. Alternatively, go to a lab and conduct some research to stop a zombie outbreak before it starts. In these games, where there is more silliness than gore, there is also a ton of silly zombie entertainment to be had.
FAQs
What is the best online Zombie game?
Find the best free online Android Zombie games to play on now.gg. Just go to now.gg website with your PC or Mobile device and pick the game you want to play. No download or installation is necessary to play any game.
What are the newest Zombie games?
Find the newest Android Zombie games and play them without downloading or installing them, on now.gg website. Here, you can play tons of Zombie games for free on the web browser of your PC or Mobile device.
How can I play Zombie games online on my laptop?
If you want to play Android Zombie games on your laptop, then all you need is your web browser to do so. Go to now.gg website with your PC or Mobile device browser and pick the game you want to play. You don't need to download any additional files to play any game.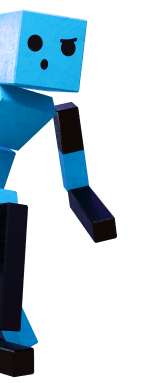 Explore All Categories
Learn about shapes, letters, and numbers while having fun with these interactive educational games