Ludo Games
Play Android Ludo Games online instantly without downloading. Enjoy a lag-free and high-quality gaming experience while playing mobile games with now.gg.
Play your favorite Android Ludo Games on PC & Mobile
The traditional strategy board game Ludo can be played by two to four players solo or in teams. The Indian game Pachisi, which was popular in the sixth century, is where Ludo got its start. The game has gone viral and is played all over the world. Playing the board game with your family and friends is a great idea. 
Ludo is also easier to play thanks to technological advancements; all you need is a computer or a mobile device. The ludo game's rules are fairly straightforward and uncomplicated. Each of the four quadrants on the Ludo board is a different color: Red, Blue, Yellow, and Green. Each participant selects the color quadrant they want to use.
The chosen player then receives tokens of the same color as the selected quadrant, rolls the die, and takes turns completing the game's objective. Each player in the Ludo game has four tokens, which they race from beginning to end with. Depending on the result of the die roll, the players move their tokens on the board. 
The game is won by the first person to get all four tokens to the finish line. When moving their tokens in Ludo, players must use a lot of strategy and observation in addition to depending on the number they receive when rolling the dice.
FAQs
What Ludo games can you play over the internet?
You can play tons of Android Ludo games online on your browser without downloading or installing them. Go to now.gg from your PC or mobile browser and pick the game you want to play.
How can I play Ludo games online for free?
You can play tons of free Android Ludo games online for free on now.gg. Just go to the website on your PC or Mobile browser and choose the game you want to play.
Are there free Ludo games?
You can find free to play Android Ludo games to play on your browser on now.gg. Just go on the website with your PC or mobile browser and play the game you want without needing to download or install it.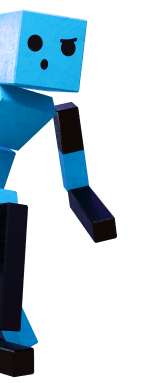 Explore All Categories
Learn about shapes, letters, and numbers while having fun with these interactive educational games