Anime Games
Play Android Anime Games online instantly without downloading. Enjoy a lag-free and high-quality gaming experience while playing mobile games with now.gg.
Play your favorite Android Anime Games on PC & Mobile
With our selection of anime games, step into the world of big-eyed cartoon characters from Manga. Play as well-known athletes and dancers, or get to know our fresh batch of eccentric superstars. Enter a battleground outside and use your best ninja techniques. 
You can pick from a wide variety of distinctive characters and master each one's special moves. After a triumphant victory, make your own cartoon friend to enjoy anime's design elements. For a superstar who is genuinely unique, you can alter their facial features, makeup, and attire.
To use special powers, use the abilities and spells from each series. You have the ability to deliver powerful punches and kicks as well as summon powerful magical bursts. You will operate motocross vehicles across treacherous mountains on the race track, where the adrenaline rush will continue. While you race to the finish line, you can cruise through stunning Japanese landscapes!
A lot of these stories have a science fiction or supernatural theme, which is better to showcase the over-the-top drawn-action effects that are typical of the genres. Some of them focus more on characters from Japanese video games than on television or movies.
FAQs
What Anime games can you play over the internet?
You can play tons of Android Anime games online on your browser without downloading or installing them. Go to now.gg from your PC or mobile browser and pick the game you want to play.
How can I play Anime games online for free?
You can play tons of free Android Anime games online for free on now.gg. Just go to the website on your PC or Mobile browser and choose the game you want to play. 
Are there free Anime games?
You can find free to play Android Anime games to play on your browser on now.gg. Just go on the website with your PC or mobile browser and play the game you want without needing to download or install it.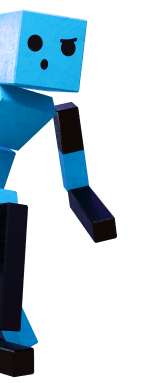 Explore All Categories
Learn about shapes, letters, and numbers while having fun with these interactive educational games