Play MEGA MAN X DiVE - MOBILE Instantly in Browser
MEGA MAN X DiVE - MOBILE is a action games developed by NebulaJoy and now.gg allows
playing game online
in your browser. There are many more interesting
online games
that you can explore here.
MEGA MAN X DiVE – MOBILE is an action game developed by NebulaJoy. MEGAMAN X is the latest installment in the classic action shooting game series. Take on the internet world known as the "Deep Log" as the legendary irregular hunters X and Zero. Dashes, jumps, sabre, and buster. 
Game retains the authentic MEGAMAN X actions while adding automatic aiming and 360-degree shooting. Its unique optimization makes movements even smoother. Size and placement of the buttons can also be changed to get even closer to the original. The graphics and 3D models inside this game were recreated using cutting-edge technology.  
Try Grim Reaper Sigma's beam sickle and enjoy the thrill of tearing through opponents. In addition, defeat BOSSES to earn corresponding chips. Make BOSS skills a part of the arsenal and quickly defeat all enemies. To play MEGA MAN X DiVE – MOBILE on from a smartphone's web browser, tap on the play button. Start playing games online for free from web browsers only on now.gg.
Long downloads and annoying updates are over. Without downloading or installing the game, you can play your favorite MEGA MAN X DiVE – MOBILE in the cloud on your PC or mobile device. Instantly transform your old phone, PC, or any other device into a powerful gaming machine.
Quickly share the game's link on social media to introduce your friends to a new way of playing games. Have you signed in to a new device? Don't be concerned. You can resume a game on another screen with now.gg mobile cloud without losing your progress. So jump into MEGA MAN X DiVE – MOBILE and start playing.
Only on now.gg, click the 'play in browser' button to get started right away.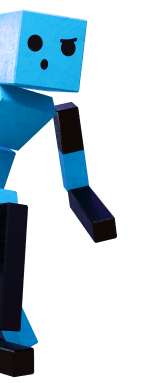 Explore All Categories
Learn about shapes, letters, and numbers while having fun with these interactive educational games