Minecraft Trial Online on now.gg - Play the Trial Version of the Popular Survival Crafting Game on Any Device, and With no Downloads or Installs
Play the Minecraft Trial on the mobile cloud with now.gg, and enjoy the popular survival crafting game on any device, at any time, in any place.
In this day and age, Minecraft really doesn't need an introduction. If you haven't heard about it, you've probably been staying away from the internet for the past decade, which means that you won't be reading this article, either. Oh well! In any case, Minecraft is THE survival crafting game, by excellence—the granddaddy of the genre that, while arguably not the one who pioneered it, it's without a doubt the one responsible for its popularization.
Nowadays, Minecraft is one of the most successful and popular games of all time, even surpassing the previous champion, Tetris, at least according to some users. It takes a very simple premise, which revolves around trying to survive in the midst of very hostile, but also very wonderful and stylized environments, by crafting a variety of different tools and eventually building your own shelters and facilities. And while the whole "survival crafting" concept might be a bit stale at this point, it's important to consider that Minecraft came first, and for many, it's still the best title in the genre.
It's this very same popularity that led to the game getting ported to a variety of platforms, including the original PC version, as well as console ports, and even mobile versions for those who want to play on the go. However, even despite its popularity, there will always be people who haven't yet played the game, and that might want to try it out before purchasing it. Unfortunately, considering that there hasn't been a F2P version of Minecraft until a couple of years ago, players who were on the fence had no way of trying it.
Regardless, all the demo versions were either time-limited or had very few features. Moreover, the latest 2018 Minecraft Trial version was only released on Android, which means that PC players were out of luck. However, those who wish to try out Minecraft on PC, tablets, phones, or any other devices, can do so by playing Minecraft Trial on the cloud with now.gg.
Playing Minecraft Trial Online on the Cloud With now.gg
Playing games on the cloud is quick, easy, and can be done on any device, regardless of its specifications. As long as you can open a browser tab on the device, you can play on now.gg. And with that being said, all you need to do to play the Minecraft Trial on our platform is click on "Play in browser", upon which you'll be taken to a new tab with an app player, and you can begin playing without any downloads, waiting times, updates, or setup—simply click play and you can start enjoying this survival crafting game.
With now.gg, you no longer have to limit yourself to playing the Minecraft Trial on phones; you can do it on any device imaginable, as long as you have a stable internet connection. However, this isn't the only thing that now.gg offers when it comes to enjoying mobile games online on the cloud. Here are a few of the key benefits of playing on our platform:


Get the Best Graphics and Performance on Any Device


One of the particularities of mobile devices is that, in most cases, they are significantly weaker than consoles or PCs. This means that, performance-wise, your experience with mobile games will fluctuate wildly depending on your phone model. And even if you do have a nice phone, you'll still have to deal with issues like overheating and battery drainage.
On now.gg, however, all the heavy rendering and processing of any mobile game is handled on our end by our innovative and powerful distributed Android architecture. The result is that you can play with the best graphics and performance, regardless of your device specifications. In this sense, having a low-end phone or computer is no longer an impediment to getting the best experience with your favorite phone games, and Minecraft Trial is not an exception to this.


Play Without Downloads of Taking up Storage Space


Just like you can get the best performance and graphics via the mobile cloud, you also never need to download or install anything when playing on now.gg. We always ensure that you're getting access to the latest version of Minecraft Trial, without you ever having to go through any pesky and lengthy downloads.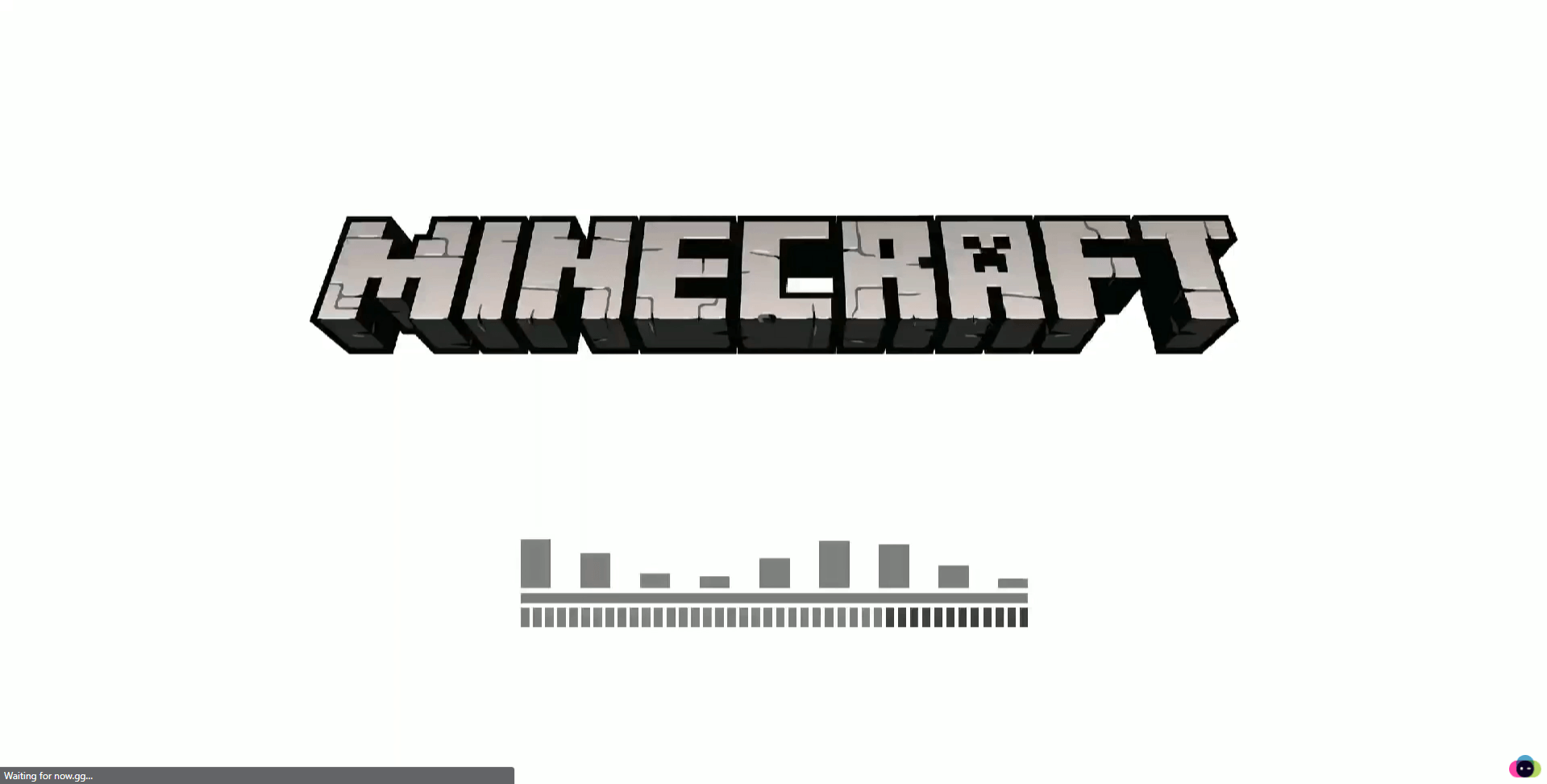 Not all phones are made for gaming. And in this same vein, even some gaming phones don't have enough storage space for various games, particularly when it comes to the larger ones that can be several gigabytes in size. With now.gg, this is never a concern as all the game's files are stored in our servers, and you will never have to download a single file to your phone or computer.


Enjoy the Best of Minecraft Trial With Keyboard and Mouse Controls


Since the Minecraft Trial is available only for Android, you'd need to play it with awkward touchscreen controls, which can leave a lot to be desired when it comes to actually play comfortably and having a good time. Particularly in situations where precision is key, such as when traversing dangerous pits or caves, the virtual touchscreen controls can often work against you and lead you to fall to your demise.
By playing Minecraft Trial on PC or laptops with now.gg, you can get access to a superior control scheme using your mouse and keyboard. Just like with the desktop version of the game, you will have the best accuracy and comfort when playing this game. The only bad thing is that you won't be able to blame the game's mobile controls when you die to a creeper or a pitfall for the umpteenth time!
Between being able to play Minecraft Trial on any device with a single click, with the best performance, and without ever having to download a single file or take up storage space, as well as with the most comfortable and intuitive controls, now.gg definitely gives you the best experience with this popular survival crafting game for mobiles.
Get regular blog updates to your inbox