Play Tower Defense Games Online
Play Tower Defense Games online instantly without downloading. Enjoy a lag-free and high-quality gaming experience while playing games online with now.gg.
Play your favorite Tower Defense Games on PC & Mobile
Playing tower defense video games is a dynamic, engaging experience. You have a choice between investing resources in arming your troops and damaging your opponents or building a very sturdy, fortified tower. You'll be placed in a variety of settings for our tower defense challenges, including medieval lands, deserts, and even space. 
Every player, from thrill-seekers to veteran strategists, will find enough variety. As you defend your tower and take out your enemies, make use of turrets, powerful machine guns, or classic bow and arrow weapons. Tower defense games are entertaining and compulsive because you are frequently rewarded with significant ongoing upgrades. 
That brings the satisfaction of launching barrages of ammunition at an advancing group of determined bad guys. In tower defense games, you have to protect your base or territory from waves of invading enemies. Typically, you have to gather resources, construct, and improve defensive units to help fend off advancing waves of adversaries. 
Tower defense games frequently go on until your defenses collapse under the increasing pressure from enemies. Your archers, soldiers, and wizards can launch a barrage of attacks at the enemy hordes as they pass by. You can make points for each attacker you defeat in the game.
FAQs
Q. What are some most popular online Monster Games?
Out of 1000+ online games available on now.gg, the most popular Monster Games in no particular order are:
All these games can be played online for free, without any downloads or installs. You can also explore many more games from a variety of other genres.
Q. What kind of Monster Games can you play online?
You can explore single and Monster Games from 25+ categories on now.gg. From Cat, Arcade, PvP, to Strategy and Simulation, just pick your favorite title and start playing instantly without any download or install.
Q. How to play free online Monster Games?
Playing free online Monster Games on now.gg is possible with a single click. Just pick your favorite game from any category on the website and start playing that game instantly, on your web browser from any available device.
Q. Are there any specific device requirements to play Monster Games online?
You can play online Monster Games on any device with an internet connection and enjoy the best performance anywhere, anytime on now.gg. This device could be your school Chromebook, your parents' phone, your old computer or your own gaming PC.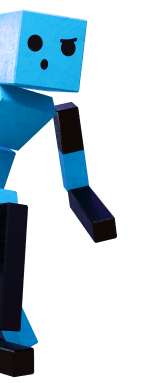 Explore All Categories
Learn about shapes, letters, and numbers while having fun with these interactive educational games