Idle Games
Play Android Idle Games online instantly without downloading. Enjoy a lag-free and high-quality gaming experience while playing mobile games with now.gg.
Play your favorite Android Idle Games on PC & Mobile
Casual players can easily learn the straightforward mechanics of idle games, which contributes to their popularity. With little to no effort, you can quickly make something successful in these games—often accomplishing the seemingly impossible. In contrast to reality, that has an unstoppable appeal. 
As a result, there is a tonne of addictive idle games available for both mobile and desktop platforms, leaving you with an abundance of options. Idle games offer frequent bonuses and additional rewards to keep players hooked. They are very rewarding to keep users engaged. Gamers will always be interested in a game if the effects and gameplay are satisfying. Most idle games are incredibly straightforward.
This means that they load quickly and play smoothly on all devices when using now.gg. The increased accessibility of idle games increases their appeal internationally. In a nutshell, the most enjoyable and addictive aspects of the best idle games revolve around a more "hands-off" playing style. 
You start the game with no resources or very few resources, and you must take very simple actions to acquire more. You only need to click on items on the screen to find what you need instead of embarking on some drawn-out "hero's journey."
FAQs
What Idle games can you play over the internet?
You can play tons of Android Idle games online on your browser without downloading or installing them. Go to now.gg from your PC or mobile browser and pick the game you want to play.
How can I play Idles online for free?
You can play tons of free Android Idle games online for free on now.gg. Just go to the website on your PC or Mobile browser and choose the game you want to play.
Are there free Idle games?
You can find free to play Android Idle games to play on your browser on now.gg. Just go on the website with your PC or mobile browser and play the game you want without needing to download or install it.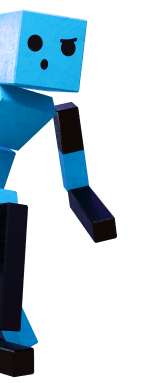 Explore All Categories
Learn about shapes, letters, and numbers while having fun with these interactive educational games