Play Idle Calorie Burn Instantly in Browser
Idle Calorie Burn is a idle games developed by GamesUnion Technology Co.,Ltd and now.gg allows
playing game online
in your browser. There are many more interesting
online games
that you can explore here.
Idle Calorie Burn is a simulation game developed by GamesUnion Technology Co.,Ltd. This fitness simulator game allows you to experience the enchantment of staying fit. You discover that you have an excess of fat. And your journey is just getting started. You'll learn what it takes to be a master in this fitness simulator game over the next few months. 
Discover all of the fitness master rules to help you burn calories. There is no reason to be idle! In this fitness simulator game, level up and fill those progress bars to move on to the next day of running, rope skipping, equipment training, and more. In this fitness simulator, you can play a new role!
Tap, tap, tap to gain energy that will assist you in reaching the long-awaited goal of achieving a perfect body! Are you up for the challenge with our fitness simulator? Play Idle Calorie Burn online on the web browser. Use a PC or mobile to play the game for free on now.gg. Tap on the play button and start playing games online. 
Long downloads and annoying updates are over. Without downloading or installing the game, you can play your favorite Idle Calorie Burn in the cloud on your PC or mobile device. Instantly transform your old phone, PC, or any other device into a powerful gaming machine.
Quickly share the game's link on social media to introduce your friends to a new way of playing games. Have you signed in to a new device? Don't be concerned. You can resume a game on another screen with now.gg mobile cloud without losing your progress. So jump into Idle Calorie Burn and start playing.
Only on now.gg, click the 'play in browser' button to get started right away.
FAQs
How to play Idle Calorie Burn Online?
To play Idle Calorie Burn online, use the web browser on a PC or mobile. No need to download the game or update it. With now.gg playing games online is easy.
Can you play Idle Calorie Burn on PC?
Yes, playing Idle Calorie Burn Online on PC is super easy. All you need to do is use the web browser and tap on the play button on the game page. Play Android games online for free, no downloading needed, only on now.gg.
How to download Idle Calorie Burn to play?
No need to download Idle Calorie Burn anymore to play it. Use the web browser on the PC or mobile to play games online for free. Discover thousands of Android games to play on now.gg.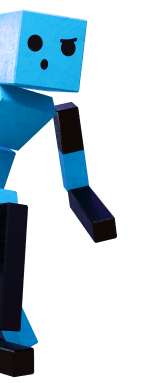 Explore All Categories
Learn about shapes, letters, and numbers while having fun with these interactive educational games