Mini Heroes: Summoners War - A Strategic Adventure Game with Humor and Thrilling Storylines
Discover the world of Mini Heroes: Summoners War, a strategic adventure game filled with delightful art, thrilling storylines, and global battles. Unleash your squad's potential with now.gg cloud gaming.


Embark on an epic adventure in Mini Heroes: Summoners War! This upcoming mobile game, set to release later this month, promises a delightful mix of strategy and humor. Immerse yourself in its adorable art style as you collect over a hundred unique heroes and customize your formidable squad. Prepare for thrilling storylines, engaging gameplay modes, and the opportunity to compete with players worldwide. In this article, we'll delve into the game's exciting features and explore how now.gg cloud gaming can enhance your experience.
Let's dive in and discover what Mini Heroes: Summoners War has in store for us!
Unleash the Full Potential with the now.gg Mobile Cloud
Experience the best of Mini Heroes: Summoners War by playing it on the now.gg cloud gaming platform. With now.gg, you can enjoy seamless gameplay on any device, without the need for high-end hardware or lengthy downloads. Immerse yourself in the game's stunning visuals and smooth controls, maximizing your gaming experience. And the best part is that, since you don't need to download or install anything, you can jump right into the action at a moment's notice, simply by clicking on a single link on the Mini Heroes: Summoners War now.gg app page (link to the app page on now.gg), without having to sit through any updates or lengthy loading screens.
Whether you're at home or on the go, now.gg allows you to dive into the world of Mini Heroes: Summoners War anytime, anywhere, and with the best possible graphics and performance, and the only thing you need to gain access is a stable internet connection!
An Epic Adventure Awaits
Mini Heroes: Summoners War offers players an immersive and captivating adventure. Dive into a fantastical world filled with unique characters, challenging quests, and epic battles. Prepare to embark on an unforgettable journey where excitement and surprises await at every turn. 
Mini Heroes will combine exciting and engaging battles with thrilling storylines, giving users not only tons of fun as they collect characters, upgrade them, and use them to build unstoppable squads, but also through watching these characters interact with each other through the entirety of the game's plot. As such, this game has something to offer to everyone, regardless of whether you're a seasoned veteran looking to build the best teams, or a more casual player looking to sink countless hours into the game's evolving storylines.
In short, Mini Heroes lets you Immerse yourself in captivating storylines, following the adventures of lovable characters as they unravel mysteries, face formidable foes, and explore captivating worlds. The game's intriguing narratives and engaging dialogues will keep you hooked and eager to uncover what lies ahead.
Build Your Formidable Squad
In Mini Heroes: Summoners War, assembling a powerful squad is key to success. With a wide range of heroes to choose from, players can strategically recruit and customize their team. Experiment with different hero combinations, unlock their abilities, and discover synergies to create an unstoppable force.
While the game's story will keep you coming back for more to see what happens to the characters during their travels, your main time sink in Mini Heroes will be in the hero upgrading and team building aspects. In fact, most of your time will probably be dedicated to farming for resources so you can pull for more characters, in the hopes of unlocking top tier Mini Heroes units. However, like most gachas, we expect that it will be difficult to obtain these characters naturally from the gacha, so some rerolling might be necessary for those who want a head start.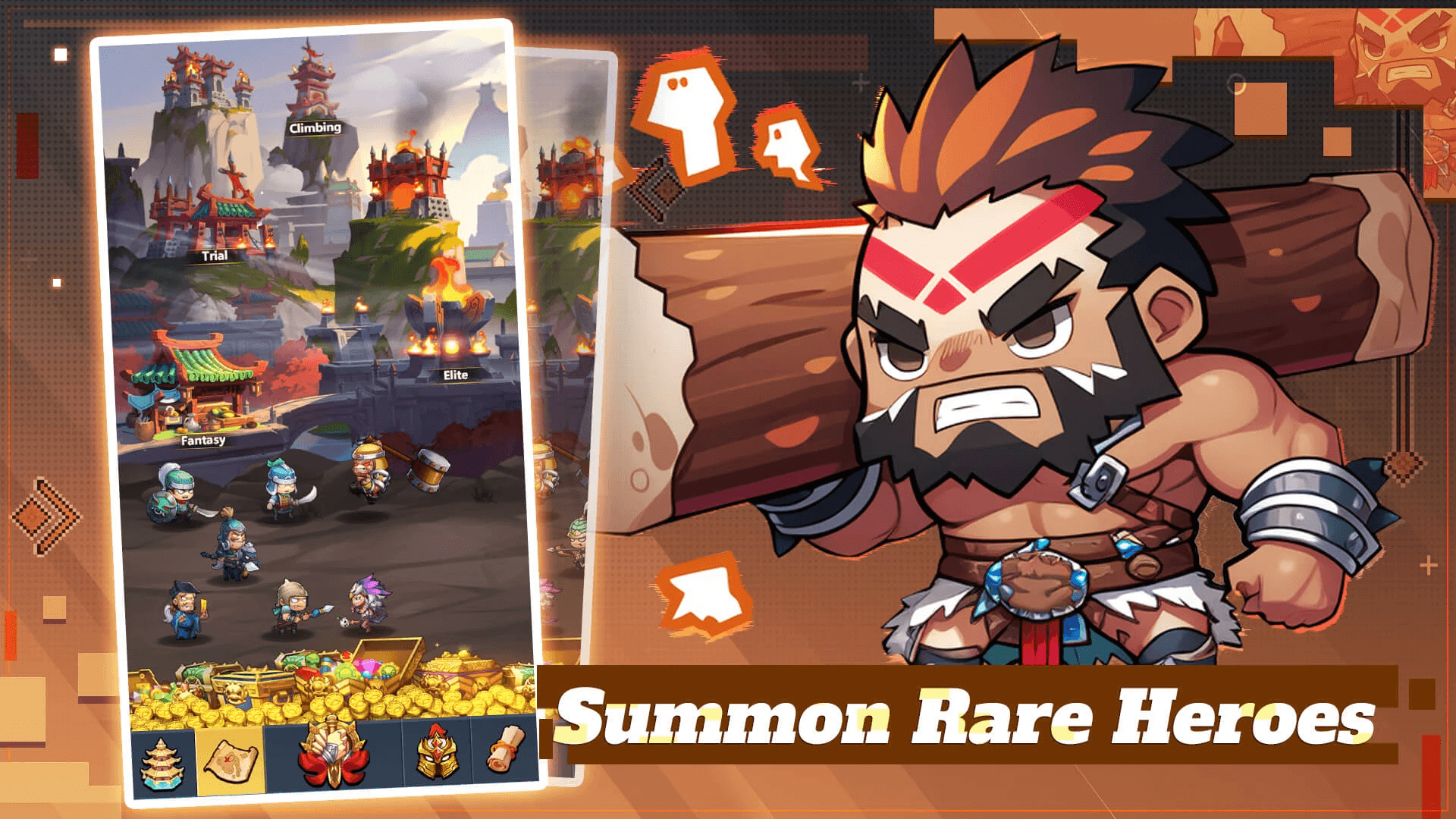 All in all, building a powerful squad will be an important aspect of the new Mini Heroes: Summoners War gameplay.
Engage in Strategic Battles
And speaking of building powerful teams, strategy plays a crucial role in Mini Heroes: Summoners War. Engage in thrilling battles that require careful planning and tactical decision-making. The units that you put together should always have proper synergies so that the resulting team is far more powerful than the sum of its parts.
Master the art of team composition, positioning, and skill timing to outwit your opponents and emerge victorious. Adapt your strategies to counter different enemy types and overcome challenging obstacles.
Delightful Art Style and Humor
Mini Heroes: Summoners War charms players with its adorable art style and humorous elements. Prepare to be captivated by the game's charming visuals, cute character designs, and witty dialogues. The delightful aesthetics and lighthearted tone create a joyful and entertaining gaming experience.
Explore a Variety of Gameplay Modes
Mini Heroes: Summoners War offers a diverse range of gameplay modes to cater to different playstyles. Engage in challenging PvE battles, test your skills against other players in PvP matches, or join forces with friends in legion battles. With an array of gameplay options, there's always something exciting to try out.
Connect with Players Worldwide
Join a vibrant and global community of players in Mini Heroes: Summoners War. Engage in lively chats, form alliances, and compete against players from around the world. Forge new friendships, exchange strategies, and experience the thrill of friendly competition as you strive to climb the rankings.
Regular Updates and Fresh Content
Mini Heroes: Summoners War is a dynamic game that keeps things fresh with regular updates. Expect new heroes, storylines, gameplay modes, and exciting events to be introduced over time. The developers are committed to providing an engaging and ever-evolving experience for players, ensuring that there's always something new to discover.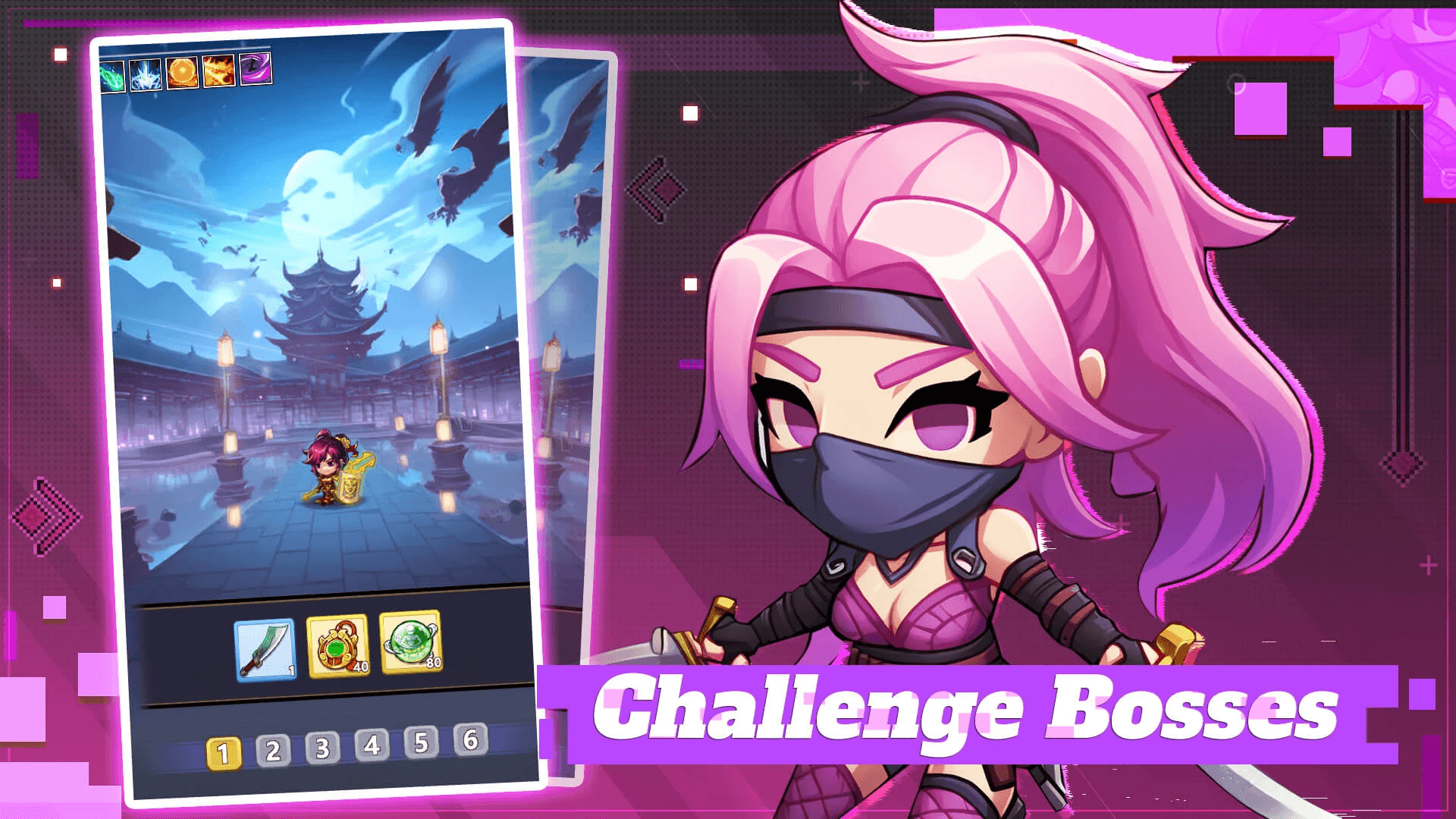 When it comes to Mini Heroes: Summoners War, it's clear that this upcoming mobile game offers a captivating blend of strategy, humor, and adventure. With its rich features, adorable art style, and engaging gameplay modes, it's set to become a favorite among gamers worldwide. Don't miss the opportunity to assemble your formidable squad and compete with players from all corners of the globe. And remember, with now.gg cloud gaming, you can enjoy Mini Heroes: Summoners War seamlessly on any device, anytime, and anywhere. Get ready to embark on an unforgettable journey and unleash your summoning powers. The realm of Mini Heroes awaits you!
Why wait? Play Mini Heroes: Summoners War instantly on your browser without downloading anything. Click, and start playing now.
Get regular blog updates to your inbox