Play Running Games Online
Play Running Games online instantly without downloading. Enjoy a lag-free and high-quality gaming experience while playing games online with now.gg.
Play your favorite Running Games on PC & Mobile
Running games have always been popular, from Mario's side-scrolling adventures to Sonic racing through 3D worlds. It's true that running may not always be the main focus of a game, but if you can't keep up with the pace, it won't matter if you're trying to save the princess. We will therefore be here for you if you feel the need for speed. Running games require you to move quickly through a variety of settings while dodging numerous obstacles. 
By making abrupt turns or swerving to the right or left, you can avoid obstacles. Your goal in some running games is to avoid being caught by monsters or other attackers who are pursuing you. In other games, your enemies are running in your direction, and you must either avoid them or acquire weapons and power-ups that will let you push them aside. You can collect coins, stars, and boosters in the majority of running games. It's crucial to react quickly and move as far as you can in these games.
FAQs
What are some most popular online Running games?
Out of 1000+ online games available on now.gg, the most popular Running games in no particular order are:
All these games can be played online for free, without any downloads or installs. You can also explore many more games from a variety of other genres.
What kind of Running games can you play online?
You can explore single and multiplayer games from 25+ categories on now.gg. From Running, Arcade, and PvP, to Strategy and Simulation, just pick your favorite title and start playing instantly without any download or install.
How to play free online Running games?
Playing free online Running games on now.gg is possible with a single click. Just pick your favorite game from any category on the website and start playing that game instantly, on your web browser from any available device.
Are there any specific device requirements to play Running games online?
You can play online Running games on any device with an internet connection and enjoy the best performance anywhere, anytime on now.gg. This device could be your school Chromebook, your parents' phone, your old computer or your own gaming PC.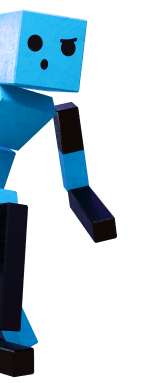 Explore All Categories
Learn about shapes, letters, and numbers while having fun with these interactive educational games