HTML 5 Games
Play HTML5 Games online instantly without downloading. Enjoy a lag-free and high-quality gaming experience while playing HTML 5 games with now.gg.
Play your favorite HTML 5 Games on PC & Mobile
As Flash games lose popularity, HTML 5 games are gradually taking their place on online gaming platforms and mobile games. They function in the majority of current browsers, including Chrome, Opera, and others. When you're bored, playing free HTML5 games online is entertaining. You can play every HTML5 game directly in your browser on your phone, tablet, or computer.
Best part is the number of wacky but interesting games that you can play. Games like Hangman where players from all over the world to compete in the age-old hangman paper game, in which you must find a word before your adorable character is forced to hang himself. You can play by yourself in a timed game with a 2-minute limit or a free game with no time restrictions. As an alternative, you can play online against different players or your friends.
Then there are games like Drift boss which is a drifting game played by pressing one button. Drive your vehicle around tricky corners and over bumps until you fall off the platform. Keep playing to earn rewards and unlock better cars. Plus, all the classics are available too like Ludo, Chess, Sudoku, etc. 
Give a try to some of the most fun to play games only on now.gg.
FAQs
How do you play HTML 5 games?
Play tons of HTML 5 games from all kinds of genres for free from a web browser on any device. PC, Mac, Android, Chromebooks, or Linux. As long as there is a web browser anyone can play these games for free on now.gg.
Can I play HTML 5 games on Chrome?
Yes, HTML 5 are browser-friendly games that can be played on Chrome or any other web browser. You can play tons of free HTML 5 games online for free on now.gg. Just go to the website on your PC or Mobile browser and choose the game you want to play.
Are there free HTML 5 games?
You can find free-to-play HTML 5 games to play on your browser on now.gg. Just go on the website with your PC or mobile browser and play the game you want without needing to download or install it.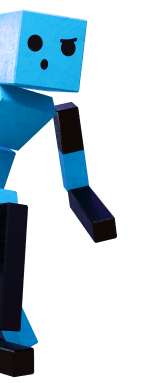 Explore All Categories
Learn about shapes, letters, and numbers while having fun with these interactive educational games