Funny Games
Play Android Funny games online instantly without downloading. Enjoy lag-free and high-quality gaming experience while playing mobile games with now.gg.
Play your favorite Android Funny games on PC & Mobile
There's no need to worry about that challenging level that you can't seem to beat with these fun online games. Remember, playing games is supposed to be entertaining. You will chuckle and chortle your way through comical, lighthearted challenges as you play our collection of games. 
You'll be thrust into odd but amusing situations that require a sharp imagination and a sense of humor to succeed. The goal of this category is to keep you laughing and make you laugh. It's up to you whether you achieve a high score, but you'll be having fun either way. Check out the games we've listed and take a short break from life's pressures.
Cats, pranksters, and even extremely hungry dinosaurs are all possible allies. See if you have what it takes to master one of the difficult skill games, or join them as they get into all kinds of hilarious situations. Try using an arrow to knock an apple off someone's head, or investigate the source of a patient's extremely bizarre earache in a completely disorganized medical facility.
We've made sure to reflect the wonderful and diverse nature of humor in this category by providing you with a wide variety of amusing games to play. As you live in the world of a quirky character, you can make fun of yourself or even play practical jokes on other characters to win the game.
FAQs
What funny games can I play online?
Find the most popular Android funny games and play them without downloading or installing them, on now.gg website. Here, you can play tons of funny games for free on the web browser of your PC or Mobile device.
What is the best free online funny game?
Find the best free online Android funny games to play on now.gg. Just go to now.gg website with your PC or Mobile device and pick the game you want to play. No download or installation is necessary to play any game.
How can I play funny games online on my laptop?
If you want to play Android funny games on your laptop, then all you need is your web browser to do so. Go to now.gg website with your PC or Mobile device browser and pick the game you want to play. You don't need to download any additional files to play any game.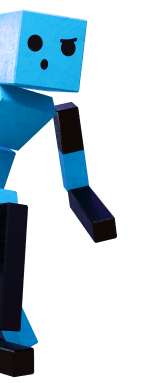 Explore All Categories
Learn about shapes, letters, and numbers while having fun with these interactive educational games