Slot Games
Play Android Slot games online instantly without downloading. Enjoy lag-free and high-quality gaming experience while playing mobile games with now.gg.
Play your favorite Android Slot games on PC & Mobile
You don't have to download these We provide no-download, free casino games so you can play them right away and practice responsibly. There are so many high-quality fun casino games available that you won't ever need to visit a casino or endure devastating losses. Consider Texas Hold'em, which is not only the most played card game in the country but is also the one that is played the most frequently in American casinos. Have you got what it takes to prevail? 
Online slots are a variation of traditional slots. There are still some distinctions between the two, though. Online slots, in contrast to physical slots, can be played anywhere. You can continue to play online regardless of the weather or the time of year. Everywhere and whenever you want, you can play. You don't have to get dressed up or go somewhere special to play a game. There is no time constraint, and you are not restricted by crowds or noisy environments.
Playing free casino games allows you to enjoy the thrill of gambling without having to put any real money at risk, which is arguably the best benefit. Only use game currency in all of the games. Online casino games are a great way to get ready for the real thing because they closely resemble their real-world counterparts. You could get acquainted with the guidelines for games like blackjack, backgammon, or slots, for instance. 
It can also be beneficial to improve your Texas Hold 'Em strategy. Additionally, since there is no financial risk involved, you can keep practicing until you master it.
FAQs
What slot games are free?
Find the most popular Android slot games and play them without downloading or installing them, on now.gg website. Here, you can play tons of slot games for free on the web browser of your PC or Mobile device.
What is the best online slot game?
Find the best free online Android slot games to play on now.gg. Just go to now.gg website with your PC or Mobile device and pick the game you want to play. No download or installation is necessary to play any game.
How can I play slot games online on my laptop?
If you want to play Android slot games on your laptop, then all you need is your web browser to do so. Go to now.gg website with your PC or Mobile device browser and pick the game you want to play. You don't need to download any additional files to play any game.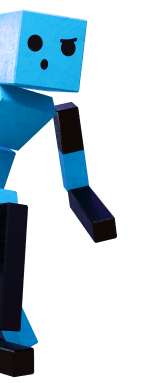 Explore All Categories
Learn about shapes, letters, and numbers while having fun with these interactive educational games