Play Building Games Online
Play Building Games online instantly without downloading. Enjoy a lag-free and high-quality gaming experience while playing games online with now.gg.
Play your favorite Building Games on PC & Mobile
Few things are as fulfilling as creating something from scratch with your own two hands, which is why building games are so compelling. Create your real estate empire on a blank piece of land by making upgrades and coming up with your own sense of style in an effort to make a name for yourself in the virtual building and architectural industries. 
There are many different types of building games available, with options like idle games being incredibly popular because they allow you to simply keep clicking to add bricks or build floors. But what gave rise to the building game craze? You have unrestricted creative freedom to arrange blocks, build worlds, and determine how they function in timeless games like Minecraft and more contemporary Lego substitutes.
There are many options to choose from, and best of all, you don't need to be able to actually use a trowel. The Sims games' construction-themed offshoots have become incredibly popular, but you can add extra drama by playing varieties that require you to defend your newly created empires. 
FAQs
What are some most popular online Building games?
Out of 1000+ online games available on now.gg, the most popular Building games in no particular order are:
All these games can be played online for free, without any downloads or installs. You can also explore many more games from a variety of other genres.
What kind of Building games can you play online?
You can explore single and multiplayer games from 25+ categories on now.gg. From Building, Arcade, PvP, to Strategy and Simulation, just pick your favorite title and start playing instantly without any download or install.
How to play free online Building games?
Playing free online Building games on now.gg is possible with a single click. Just pick your favorite game from any category on the website and start playing that game instantly, on your web browser from any available device.
Are there any specific device requirements to play Building games online?
You can play online Building games on any device with an internet connection and enjoy the best performance anywhere, anytime on now.gg. This device could be your school Chromebook, your parents' phone, your old computer or your own gaming PC.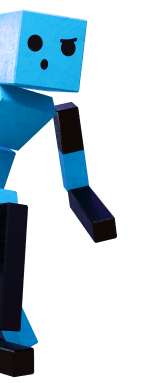 Explore All Categories
Learn about shapes, letters, and numbers while having fun with these interactive educational games