Play 变形机甲龙 Instantly in Browser
变形机甲龙 is a casual games developed by Hataka Games and now.gg allows
playing game online
in your browser. There are many more interesting
online games
that you can explore here.
变形机甲龙 is a casual game developed by Hataka Games. Remember your childhood building toys? Want to know the structure of mechanical dinosaurs? Make your own combinations in the game and enjoy the fun of craftsmen. Exquisite mechanical dinosaur structure. Smooth transformation experience design. 
Massive mechanical dinosaur models. Assemble every mechanical dinosaur, you are the master of assembly! Massive mechanical dinosaur models, waiting for your assembly. Variety of mechanical shapes, pick anyone to start quickly. Hurry up and experience the fun of assembling. Experience the craftsman's Buddhist assembly and be your own superhero. 
Play with mecha dinos fully equipped with weapons, rockets, and cool looks. Upgrade the dinos in time to win the most games. Start playing games online for free on now.gg. Play 变形机甲龙 online on a PC or mobile with just a web browser. No additional downloads or updates are needed. 
Long downloads and annoying updates are over. Without downloading or installing the game, you can play your favorite 变形机甲龙 in the cloud on your PC or mobile device. Instantly transform your old phone, PC, or any other device into a powerful gaming machine.
Quickly share the game's link on social media to introduce your friends to a new way of playing games. Have you signed in to a new device? Don't be concerned. You can resume a game on another screen with now.gg mobile cloud without losing your progress. So jump into 变形机甲龙 and start playing.
Only on now.gg, click the 'play in browser' button to get started right away.
FAQs
变形机甲龙 is a casual game in which players will have their own mecha dinos. Fight against other players and see who has the strongest mecha monster. Play 变形机甲龙 online for free, use the web browser on PC or mobile to play the game on now.gg. 
Can you play 变形机甲龙 on PC?
Yes, playing games on PC without downloading is now possible. Play mobile games on PC like 变形机甲龙 for free only on now.gg.
How to download 变形机甲龙 to play?
Forget about downloading and updating games. No need to do that anymore. With now.gg play games online for free on a PC or mobile web browser for free. Tap on the play button to get started.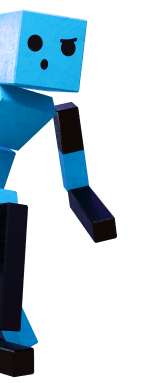 Explore All Categories
Learn about shapes, letters, and numbers while having fun with these interactive educational games