Sudoku Games
Play Android Sudoku games online instantly without downloading. Enjoy lag-free and high-quality gaming experience while playing mobile games with now.gg.
Play your favorite Android Sudoku games on PC & Mobile
Played on a board measuring 9×9, sudoku is a mentally demanding number game. There are nine 3×3 squares on the sudoku board. The goal of the sudoku game is straightforward. The numbers 1 through 9 must only appear once in each row, column, and 3×3 box on the sudoku board. 
The sudoku game gets harder as the level of difficulty increases, and you'll need to use more sophisticated and strategic logic to solve the puzzles. The number placement puzzle known as Sudoku is very well-liked worldwide and is credited with keeping the brain sharp and healthy. The mathematical concept of Latin Squares, which is used in statistical analysis, was created by Leonhard Euler in Switzerland in the 18th century, where the game's foundations were first laid.
Beginners can begin by selecting the easy level to become familiar with the numbers, the grid, and the puzzle's rules. If you are confident in your abilities from the outset, you can test them at the medium level and take on difficult challenges right away. Even experts and professionals can enjoy themselves by playing with numbers and possibilities on challenging and evil levels.
The only logic is required, and time is not an issue. Don't rush; instead, consider all your options and fill the grid gradually. Enjoy this tranquil yet difficult puzzle while letting your brain work. 
FAQs
Is Sudoku good for your brain?
Sudoku is a logic-based game that requires concentration from the player to analyze the grids and fill in the numbers. Find the most popular Android sudoku games and play them without downloading or installing them, on now.gg website. Here, you can play tons of sudoku games for free on the web browser of your PC or Mobile device.
What is the best free online Sudoku game?
Find the best free online Android sudoku games to play on now.gg. Just go to now.gg website with your PC or Mobile device and pick the game you want to play. No download or installation is necessary to play any game.
How can I play Sudoku games online on my laptop?
If you want to play Android Sudoku games on your laptop, then all you need is your web browser to do so. Go to now.gg website with your PC or Mobile device browser and pick the game you want to play. You don't need to download any additional files to play any game.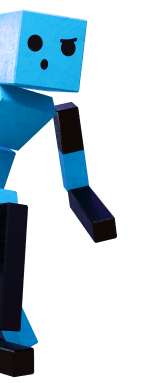 Explore All Categories
Learn about shapes, letters, and numbers while having fun with these interactive educational games