Play Farm Games Online
Play Farm Games online instantly without downloading. Enjoy a lag-free and high-quality gaming experience while playing games online with now.gg.
Play your favorite Farm Games on PC & Mobile
One of the most recent online trends is playing farm games where you control your own animals, crops, and tools. You can now take control of your own rural land and join in the fun with our difficult games! While you sow seeds, grow crops, and pray for favorable weather, solve puzzles. Combat pests that try to eat your crops and rival other farmers in your area. 
You can turn your crops into products and sell them in a variety of markets in some of our farm challenges. Even start your own dynasty in Europe by expanding your crop business to a Celtic village. In these farm games, you can unwind by tending to honey bees or gardening on a smaller scale. Playing our vibrant adventures, which include entertaining characters and a variety of difficulties, will be enjoyable for you. 
Plant vegetable seeds, grow fruits on trees, and purchase harvesting machinery that you can actually drive. You can even play as chickens running around the landscape laying eggs in some farm challenges. Play one of our milking games if you enjoy cows. You'll be in a race against time to milk every cow before it's too late.
Farm games somehow manage to bring the smelly, dusty charm of the farm right into your living room. If the closest farm is hundreds of miles away, don't worry—this category of free farming games will bring the cattle to you. That's right, put on your overalls and don your straw hat—you do own one, don't you?—because it's time to demonstrate your prowess as a tractor-driving, cow-milking farmer. 
FAQs
Q. What are some most popular online Farm Games?
Out of 1000+ online games available on now.gg, the most popular Farm Games in no particular order are:
All these games can be played online for free, without any downloads or installs. You can also explore many more games from a variety of other genres.
Q. What kind of Farm Games can you play online?
You can explore single and Farm Games from 25+ categories on now.gg. From Cat, Arcade, PvP, to Strategy and Simulation, just pick your favorite title and start playing instantly without any download or install.
Q. How to play free online Farm Games?
Playing free online Farm Games on now.gg is possible with a single click. Just pick your favorite game from any category on the website and start playing that game instantly, on your web browser from any available device.
Q. Are there any specific device requirements to play Farm Games online?
You can play online Farm Games on any device with an internet connection and enjoy the best performance anywhere, anytime on now.gg. This device could be your school Chromebook, your parents' phone, your old computer or your own gaming PC.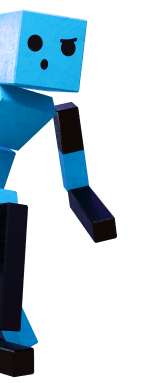 Explore All Categories
Learn about shapes, letters, and numbers while having fun with these interactive educational games