Magic Games
Play Android Magic games online instantly without downloading. Enjoy lag-free and high-quality gaming experience while playing mobile games with now.gg.
Play your favorite Android Magic games on PC & Mobile
These online magic games are based on the epic conflicts between powerful beings of both good and evil that occur every few hundred centuries or so. Even the fastest and most powerful warriors cannot defeat a powerful dragon, a cunning wizard, or even a group of tenacious trolls. 
When things go supernatural, the only way to win is to use more powerful magic than your adversary. If they decide to live a peaceful life, these gifted beings' modern descendants can use their skills to amaze spectators in magician games.
Now.gg has everything you need to escape reality, whether you prefer playing magic ball games, magical adventure games, or simply waving a wand around while casting spells. Just keep in mind, adventurer, before you enter this category of magic power games, that if you lack the strength to control your abilities, they will control you instead, which is a direct route to the dark arts.
With all the themes from timeless games like D&D combined with more contemporary gameplay, graphics, and multiplayer features, the world of magic games is in a great place right now. See for yourself, brave explorer, by exploring the magic games category. If you possess magical skills, nobody can stop you.
FAQs
How do I play a magic game without downloading it?
If you want to play an Android magic game without downloading or installing it, then go to now.gg website. Here, you can play tons of magic games for free on the web browser of your PC or Mobile device. 
What magic games can I play without downloading?
There are tons of free-to-play Android magic games that you can play on your web browser. Just go to now.gg website with your PC or Mobile device and pick the game you want to play. No download or installation is necessary to play any game. 
How can I play magic games online on my laptop?
If you want to play Android magic games on your laptop, then all you need is your web browser to do so. Go to now.gg website with your PC or Mobile device browser and pick the game you want to play. You don't need to download any additional files to play any game.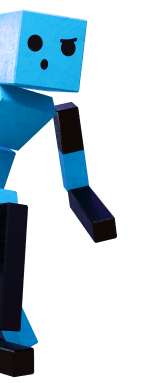 Explore All Categories
Learn about shapes, letters, and numbers while having fun with these interactive educational games