Medieval Games
Play Android Medieval games online instantly without downloading. Enjoy lag-free and high-quality gaming experience while playing mobile games with now.gg.
Play your favorite Android Medieval games on PC & Mobile
Once upon a time, in a land far, far away, medieval knights scoured the countryside while dragons soar overhead and castles dot the landscape. These are just a few of the things you will discover as you explore these enjoyable medieval games for all ages. We have games for everyone, including role-playing games (RPG), strategy and skill tests, and puzzle games.
Do you want to know what life was like back then? Medieval Life will place you in a setting filled with magical creatures and alchemy. Even a princess is held captive in a tower! To find this medieval story's happy conclusion is your task, but proceed with caution! Your decisions influence various outcomes. 
In this enjoyable puzzle game, can you find the happy ending? However, practice your jousting techniques first by playing some medieval jousting. Speed, accuracy, and timing are all necessary for jousting. 
As your own settlement expands and thrives, you should train your troops and hire stronger units to help you defend yourself. Observe as the soldiers you trained destroy enemy forces and towns. So get on your horses and hoist your banner. Be the brave knights undertaking heroic quests to save fair maidens from some evil baron's clutches.
FAQs
What are some most popular online Medieval Games?
Out of 1000+ online games available on now.gg, the most popular Medieval Games in no particular order are:
All these games can be played online for free, without any downloads or installs. You can also explore many more games from a variety of other genres.
What kind of Medieval Games can you play online?
You can explore single and Medieval Games from 25+ categories on now.gg. From Cat, Arcade, PvP, to Strategy and Simulation, just pick your favorite title and start playing instantly without any download or install.
How to play free online Medieval Games?
Playing free online Medieval Games on now.gg is possible with a single click. Just pick your favorite game from any category on the website and start playing that game instantly, on your web browser from any available device.
Are there any specific device requirements to play Medieval Games online?
You can play online Medieval Games on any device with an internet connection and enjoy the best performance anywhere, anytime on now.gg. This device could be your school Chromebook, your parents' phone, your old computer or your own gaming PC.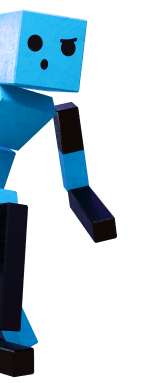 Explore All Categories
Learn about shapes, letters, and numbers while having fun with these interactive educational games