Play 3D Games Online
Play 3D Games online instantly without downloading. Enjoy a lag-free and high-quality gaming experience while playing games online with now.gg.
Play your favorite 3D Games on PC & Mobile
Prepare yourself to enter amazing worlds and realms! You can play a variety of 3D games that we've gathered on this page. This category's games all have one major thing in common. Graphics in three dimensions are present. As a result of their three-dimensional computation, these games provide better graphics. 
You can lose yourself in these games while having fun thanks to the higher-quality character designs and more intricate environments. All players enjoy and are highly addicted to our 3D games. These 3-dimensional games are perfect for you if you like stunning graphics and quick action. You can alter star constellations, make up your own pictures, and even build realistic images. 
The collection includes a huge number of difficult levels and pictures. Unscramble jumbled images and recreate realistic star patterns to score a tonne of points. If you can complete each puzzle in a timely manner, you can move on to the following level and achieve an admirably high score.
In-game tutorials in our three-dimensional games walk you through the first few levels step-by-step. After this brief training, you'll be well on your way to mastery! Choose your favorite adventure from the variety of available settings—play in space or a surreal game world. 
FAQs
What are some most popular online 3D Games?
Out of 1000+ online games available on now.gg, the most popular 3D Games in no particular order are:
All these games can be played online for free, without any downloads or installs. You can also explore many more games from a variety of other genres.
What kind of 3D Games can you play online?
You can explore single and 3D Games from 25+ categories on now.gg. From Cat, Arcade, PvP, to Strategy and Simulation, just pick your favorite title and start playing instantly without any download or install.
How to play free online 3D Games?
Playing free online 3D Games on now.gg is possible with a single click. Just pick your favorite game from any category on the website and start playing that game instantly, on your web browser from any available device.
Are there any specific device requirements to play 3D Games online?
You can play online 3D Games on any device with an internet connection and enjoy the best performance anywhere, anytime on now.gg. This device could be your school Chromebook, your parents' phone, your old computer or your own gaming PC.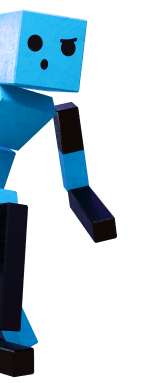 Explore All Categories
Learn about shapes, letters, and numbers while having fun with these interactive educational games