Play ZEPETO Instantly in Browser
ZEPETO is a social games developed by Naver Z Corporation and now.gg allows
playing game online
in your browser. There are many more interesting
online games
that you can explore here.
Play ZEPETO online for free with now.gg mobile cloud.
Craft a custom virtual avatar of yourself from millions of unique items and accessories. Create a unique look that's all your own from a wide selection of clothes, hairstyles, makeup, and brand-name collaborations. Become who you've always wanted to be in ZEPETO by Naver Z.
Join a huge community on ZEPETO where you can chat and share stories with people around the world in a gorgeous virtual universe. Bring your real-world parties online with ZEPETO! Invite your friends and have a blast in private rooms, or make new friends who share your hobbies. Get the party started with fun mini-games and photoshoots!
now.gg is the perfect solution for premium Android gaming anytime and anywhere. No more waiting for downloads or long updates to finish. now.gg always has the latest version ready to play in an instant! Play game online using only a web browser on a PC, Chromebook or mobile.
now.gg works in your browser, so as long as your device has a browser and an internet connection, you can enjoy the very best that Android has to offer. Play awesome Android games like ZEPETO on your laptop, phone, gaming console, Chromebook or even your iPhone with now.gg!
now.gg is the ultimate platform for playing games online for free without downloading. Just click the 'Play in Browser' button and play ZEPETO instantly in browser!
FAQs
How to play ZEPETO Online?
To play ZEPETO, use the web browser on a PC or mobile. No need to download the game or update it. With now.gg playing games online is easy.
Can you play ZEPETO on PC?
Yes, playing ZEPETO Online on PC is super easy. All you need to do is use the web browser and tap on the play button on the game page. Play Android games online for free, no downloading needed, only on now.gg.
How to download ZEPETO to play?
No need to download ZEPETO anymore to play it. Use the web browser on the PC or mobile to play games online for free. Discover thousands of Android games to play on now.gg.
How to play Zepeto on Chromebook?
Meet up with friends, take pictures, and go on interesting missions. To play Zepeto on a Chromebook, simply open the web browser and go on now.gg. Select the game you want to play and start playing instantly. No need to download or install anything.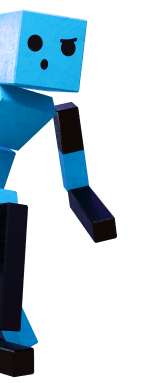 Explore All Categories
Learn about shapes, letters, and numbers while having fun with these interactive educational games