Play Trivia Crack Instantly in Browser
Trivia Crack is a quiz games developed by etermax and now.gg allows
playing game online
in your browser. There are many more interesting
online games
that you can explore here.
Trivia Crack is a competitive trivia game developed by etermax. Compete against players on a variety of topics. Challenge friends and foes in the most popular trivia game. Allow Willy, the friendly spinner wheel, to choose the questions from six different categories. 
To win, be the first to collect all six crowns, but beware of the rematch. Art, Science, Sports, Entertainment, Geography, History, and Crown are the seven categories of Trivia Crack. Crown falls into the "special" category. Play by spinning a wheel that has all the different categories on it. Questions are about whichever category the wheel comes to a halt in. 
Move on to the next question if you answer the question correctly. Give an incorrect answer and the opponent wins. Begin to play Trivia Crack online in the browser right now by clicking on the play button. Start playing games online for free, no download is needed. Only on now.gg. 
Long downloads and annoying updates are over. Without downloading or installing the game, you can play your favorite Trivia Crack in the cloud on your PC or mobile device. Instantly transform your old phone, PC, or any other device into a powerful gaming machine.
Quickly share the game's link on social media to introduce your friends to a new way of playing games. Have you signed in to a new device? Don't be concerned. You can resume a game on another screen with now.gg mobile cloud without losing your progress. So jump into the Trivia Crack and start playing.
Only on now.gg, click the 'play in browser' button to get started right away.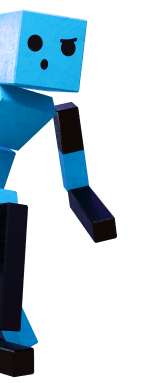 Explore All Categories
Learn about shapes, letters, and numbers while having fun with these interactive educational games