Play Art Puzzle - jigsaw art games Instantly in Browser
Art Puzzle - jigsaw art games is a puzzle games developed by Easybrain and now.gg allows
playing game online
in your browser. There are many more interesting
online games
that you can explore here.
Art Puzzle – jigsaw art games is a puzzle game developed by Easybrain. Art Puzzle is a brand-new type of calming game that provides an ultimate aesthetic experience. It is a one-of-a-kind location where relaxing coloring meets jigsaw puzzle games. 
Relax by solving picture puzzles, exploring beautiful landscapes, and admiring dreamy imagery. Try this innovative reimagining of art games for free. Enjoy attractive hidden pictures that come to life and try to guess the silhouettes of objects. Fit all the jigsaw puzzle pieces into the right places, and have a relaxing game in Art Puzzle. 
These free calming games provide an exciting experience that has completely revamped the traditional concepts of jigsaw, anti-stress coloring, and picture puzzles. To play Art Puzzle – jigsaw art games online, click on the play button. Use any device with a web browser, any mobile or PC, and play games online for free. 
Long downloads and annoying updates are over. Without downloading or installing the game, you can play your favorite Art Puzzle – jigsaw art games in the cloud on your PC or mobile device. Instantly transform your old phone, PC, or any other device into a powerful gaming machine.
Quickly share the game's link on social media to introduce your friends to a new way of playing games. Have you signed in to a new device? Don't be concerned. You can resume a game on another screen with now.gg mobile cloud without losing your progress. So jump into Art Puzzle – jigsaw art games and start playing.
Only on now.gg, click the 'play in browser' button to get started right away.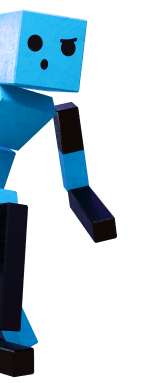 Explore All Categories
Learn about shapes, letters, and numbers while having fun with these interactive educational games