Play KREW EATS Instantly in Browser
KREW EATS is a casual games developed by BBTV and now.gg allows
playing game online
in your browser. There are many more interesting
online games
that you can explore here.
Play KREW EATS online for free with now.gg mobile cloud. Join Rainbow, Gold, and the rest of the KREW on a culinary adventure in KREW EATS, the Casual game by BBTV that will have your stomach rumbling.
The KREW have a serious case of the munchies. Search high and low for the most delectable dishes to dine on, from sweets to coffee, soda to soup, and everything in between! That's a lot of food!
Collect more than 25 cute pets to help you eat even more. These absolutely adorable allies are down to nibble on nuggets and gnaw on a gnocchi. Unlock tons of great-looking outfits, so you're always dining in style.
Who says you need a top-of-the-line smartphone to get a premier Android experience? With now.gg, you can stream the most intense and demanding Android games and apps straight to your phone, turning that outdated brick into a modern mobile gaming machine. And you get the added benefit of no longer having to deal with long download times and countless updates!
Is your phone incapable of running the most recent Android apps? Now you can play superior Android games on your old phone, tablet, or laptop using now.gg. Give your old device a new lease of life by playing free online games like KREW EATS with now.gg!
now.gg is the ultimate platform for playing games online for free without downloading. Just click the 'Play in Browser' button and play KREW EATS instantly in browser!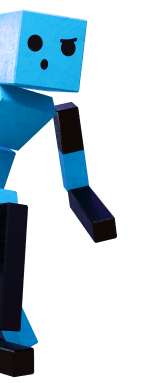 Explore All Categories
Learn about shapes, letters, and numbers while having fun with these interactive educational games